Every time we talk to Carly we feel lucky enough to catch up with an old friend while getting important work done too. As we reflected on our first collaboration four years ago and learned about what's new and what's next at Tribe Alive, we learned a lot about the importance of sustainable growth, and how we can all make a difference with our purchases.
"CAUSEBOX's commitment to grow sustainably has contributed tremendously to our impact model and ability to scale our artisan partnerships in a healthy way. Being consistently included in CAUSEBOX's seasonal curation over the years enabled us to say yes to an order that drastically impacted the lives of hundreds of artisans. Four years ago we would never have imagined an order of this magnitude being possible, but consistency and sustainability in partnership is what has gotten us to where we are today, and we owe so much of that to CAUSEBOX's support."
Just as CAUSEBOX has learned about the complex processes involved in growing artisan brand partners, Tribe Alive has seen continued success through its gorgeous designs and commitment to ethical practices and artisan craftsmanship. Carly reflects on the process, "Over the years and through these productions we've been able to hire more artisans, and in that growth, we've learned so much about our limits, what we do well, and what we aim to improve upon in the future. Our artisans have grown and learned alongside us and their shared and equal experience in this process is central to who we are."
Tribe Alive has been able to place larger orders with its artisans every quarter since Carly quit her former fashion industry job and committed full-time to Tribe Alive. The brand's growth has been impressive, but thanks to a firm commitment to staying true to its roots, its production processes and artisan relations have only improved as larger and more consistent orders roll in.This is in stark contrast to many brands that start out with a commitment to artisan goods before realizing the logistical difficulties of scaling handmade products that are largely crafted in cozy workshops located in small villages where heirloom craft trades still thrive.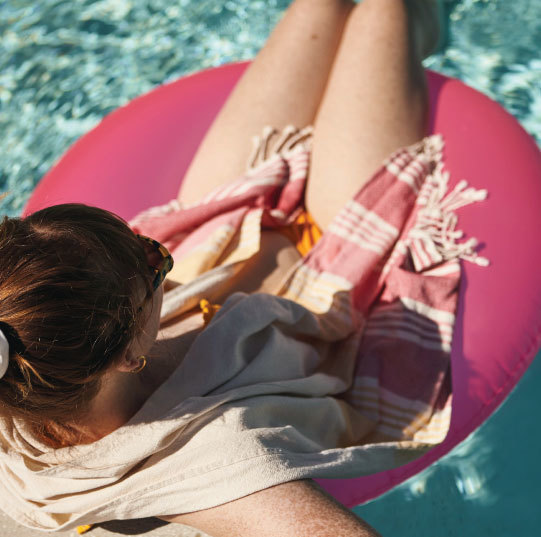 "Artisans remain in poverty all over the world because they're often forgotten in our global supply chain that values profit over people, leaving little room for the complexities of the handmade model. If more companies committed to providing sustainable work to marginalized communities we could impact economic insecurity on a large scale. Artisans contribute to the growth of many brands and are often left behind when their work is no longer considered economical or efficient."

Burson continues, "We've witnessed so many companies move away from meaningful work environments and artisan communities and transition into factory, machine-made models. While most of the industry searches for deeper margins, companies like CAUSEBOX search for deeper impact, and we're really grateful to be a part of that story." The ethical, artisan model has an impact that reaches far beyond the quality of the products or even the wages they provide. Carly says, "Generations of mothers never get to raise their children because they move to major urban centers to work in factories and send money home to their families."
Carly describes the impact that the CAUSEBOX Community has by creating a consistent demand for ethical goods, "CAUSEBOX members have an ability to make an impact—globally—on poverty." The impact of providing wages many times above the minimum living wage, in the same towns the artisans are from, has an effect far beyond the money or preservation of craft. It empowers entire families to stay together, and to empower women with an opportunity to provide for their families.
Carly explains, "The production of this product was female-led. Our production manager in India is female, and that's really monumental for her entire community. In India, it's not yet common for women to continue working after marriage, so seeing them lead and seeing young girls admire these women in a position of leadership is a big deal. Without knowing it, they're changing cultural norms and the status quo in their countries. Elevating women to positions of leadership is the story I'm most proud of at Tribe Alive. Witnessing strong women overcome unimaginable odds and earn respect in parts of the world where women are not viewed as equal is the most meaningful part of what we get to do."
"The weavers in Panipat have been sustainably employed through our relationship—this partnership alone accounts for a large portion of their annual revenue. We have learned so much about their artisan skills, the weaving, the dying process, how the loom is set up for a given product, and it's helped us develop a strong relationship with this group of heritage-skilled artisans."
The consistency and sustainable scaling of Tribe Alive's orders creates meaningful relationship and opportunity for local material producers and artisan craftspeople alike. Carly says, "Our sustainability is rooted in the mutual trust and respect we share with our artisan partners. We have built an amazing network of makers and all mutually benefit from each other's success."